POP PATTERNS
What happens when you take a pinch of Pop culture, a handful of texture, 3 teaspoons of colour and throw it all into a blender...? Hopefully something a little like this!
---
Proposed car wrap for the Mini S Works team at the 2015 Gumball Rally.
---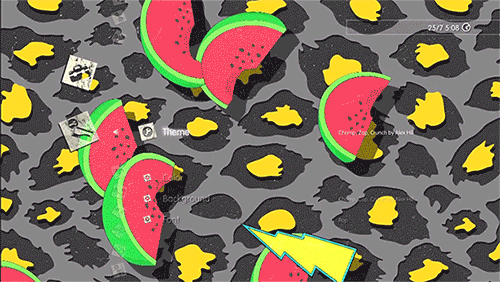 Dynamic theme for Sony PlayStation's 'The Studio'. A collision of bright colours
and random objects, bringing a fruit twist to a PlayStation near you.
Developed in conjunction with Studio Output.
---